HNL has established itself as the leading O&M Company in the region, with more than 23,000 towers currently under management; we have grown our O&M sites from 4k in 2008 to 23k in 2020. Through a well-defined process, HNL offers comprehensive managed service solutions that will help mobile operators and TowerCos to achieve more efficient OPEX, enhance network availability, better KPIs and eventually improve end-customer quality of service. We provide passive & multi – vendor active infrastructure maintenance through preventive and corrective action plans including core and access network elements. Our expert teams of professionals also operate and maintain all types of energy solutions across different networks.
Fiber Optics Supplies & Services
HNL provides ISP/OSP Supply and services for the provisioning of Aerial and Underground fiber-optic networks and existing network maintenance solutions.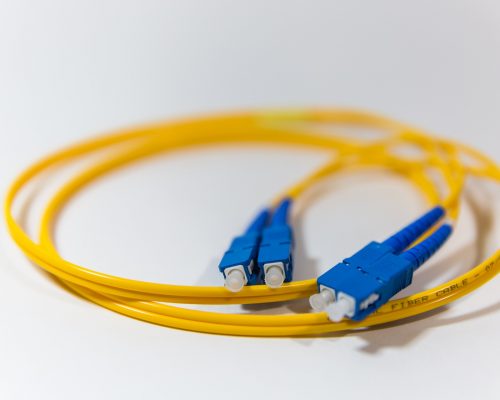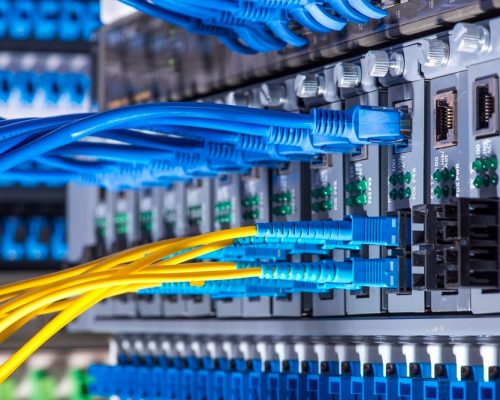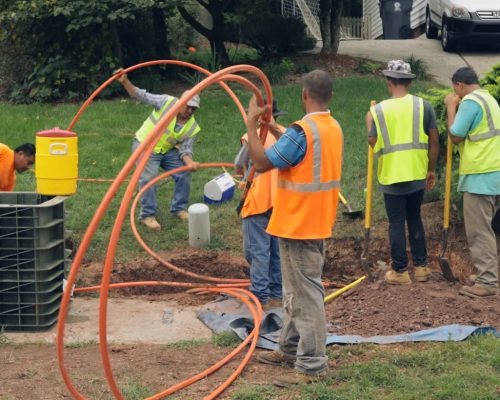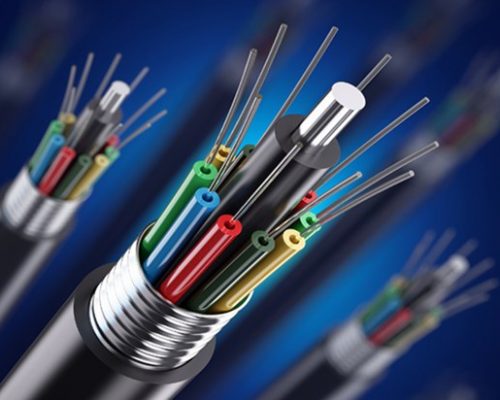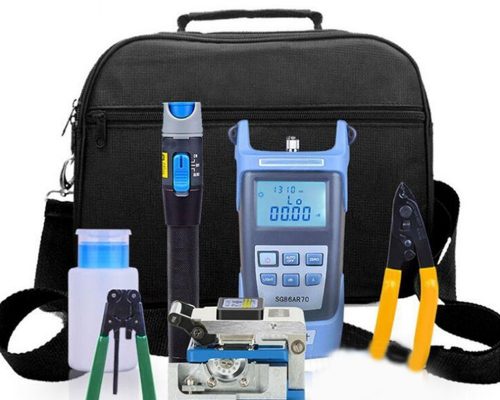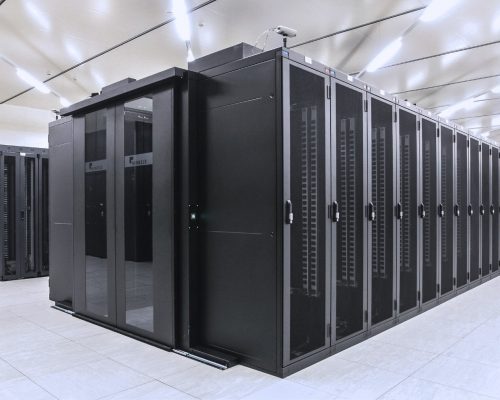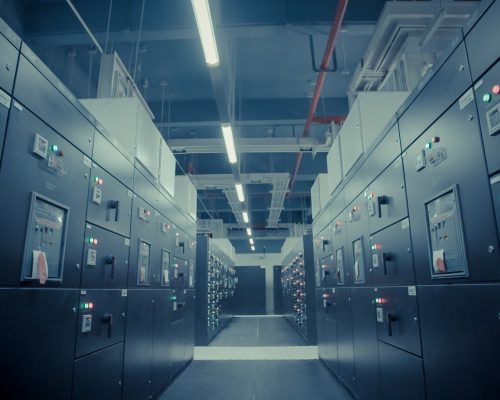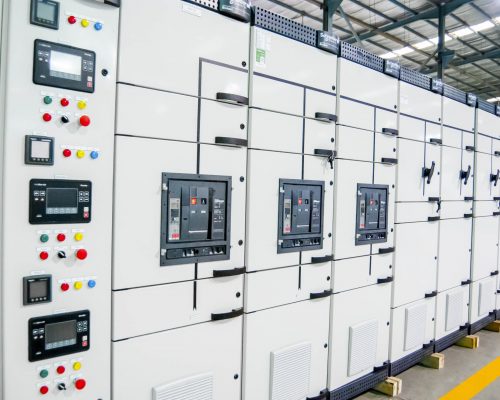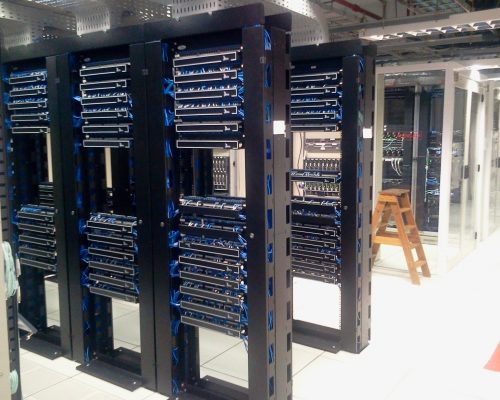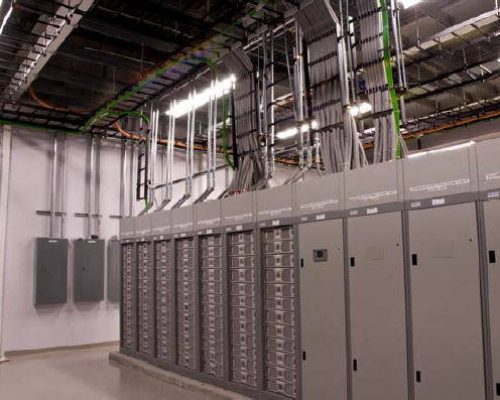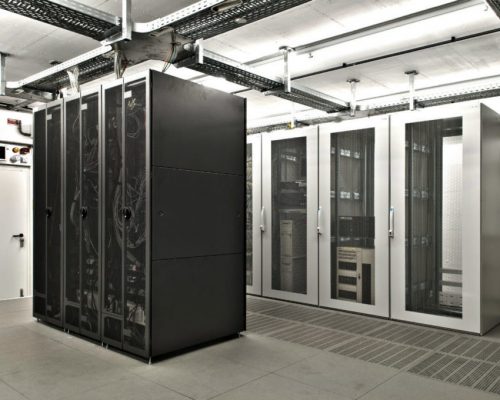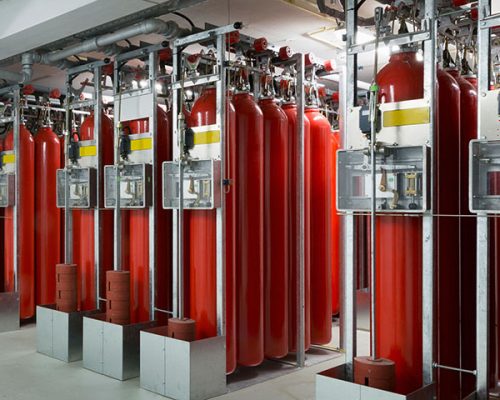 Core and Datacenters Maintenance
Being a well-trained work force for sensitive locations, HNL provides management and maintenance of MV/LV electromechanical systems including HT/LT Panels, Sync panels, PFIs, transformer, BTDs, MDB, UPS, Rectifiers, battery back-up, Fire suppression systems, HVAC and containment cooling.
For DG Overhauling, HNL have 08 fully equipped Pekins standard workshop facilities nationwide.
Major as well Top overhauling complete parts and expertise are at customer disposal 24/7.
5kVA to 2.5MW ratings overhaul capability with monthly capacity of more than 450 units.
Complete overhauling services for Gen-sets includes:
Inspection & repair of all engine accessories, cooling systems, lubrication system, control panel components as well as sound proof enclosures.
Reassembling of the complete Generator Set (Engine, alternator, panel and sound proof enclosure, etc).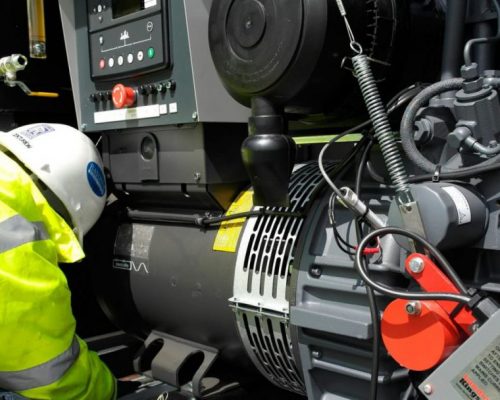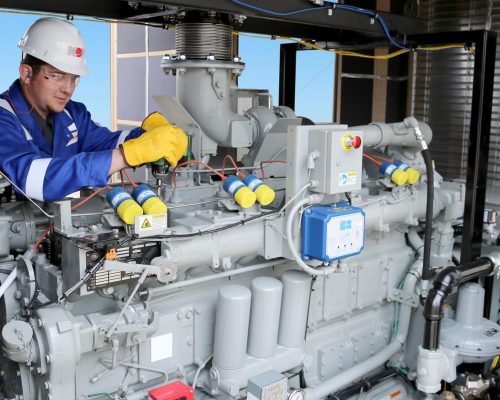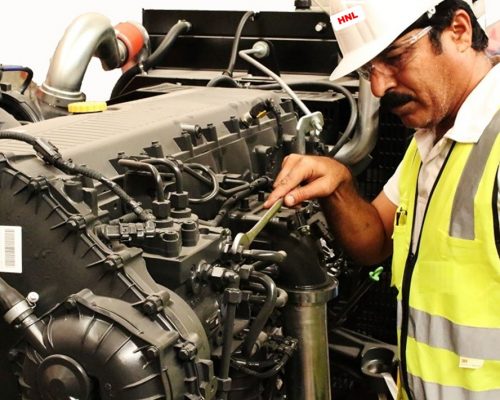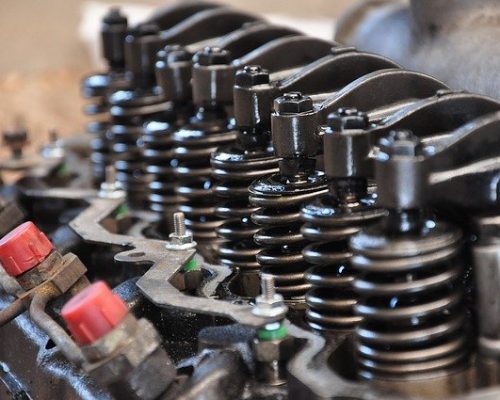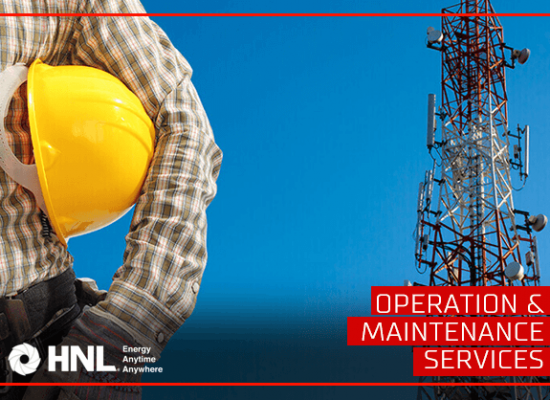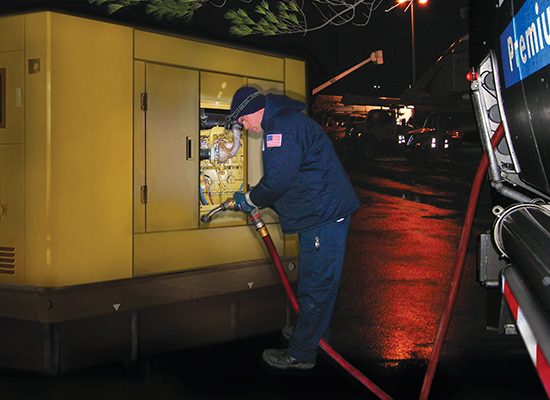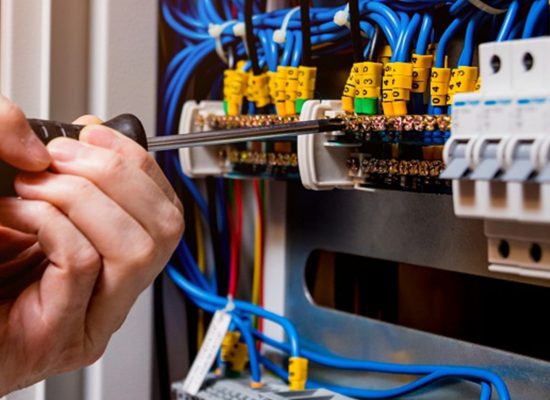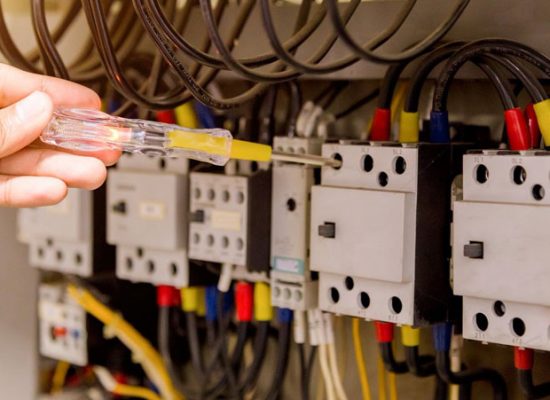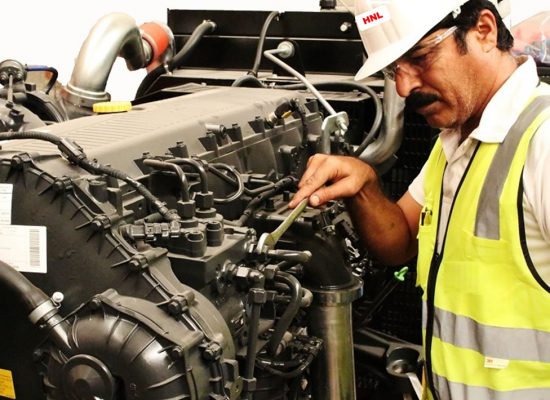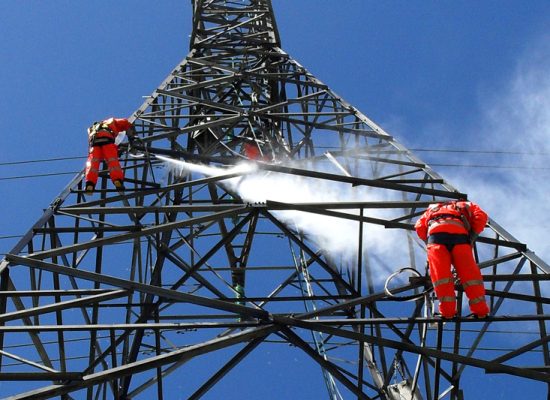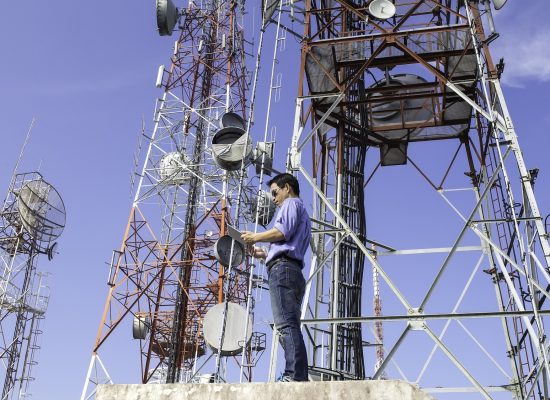 HNL provides turnkey managed services of telecom access and core locations.
It includes complete telco and non-telco field maintenance including corrective, preventive and periodic maintenances.
HNL being expert in power products and solutions deals with AC and DC power products including but not limited to DC Power systems UPS, DC Back-ups etc.
Regarding AC Back-up Supply, HNL have big portfolio of Diesel Generator preventive and corrective maintenance along with top end and Major overhauling services.
Under HNL Managed Services umbrella, Site security is another milestone that HNL achieved to offer end to end solution of site maintenance.
Fuel Poring is being provided to all telecom companies on approximately 9000+ BTS/Core sites with the help of 300+ theft prone vehicles which are specially designed for this specific job.
Spare Parts Service and Support
HNL provide support and assistance to customers for genuine active spares and parts dimensioning , storage and returns. Also supply and management of passive spares.
HNL is the appointed Perkins distributor for Pakistan and is the official channel for all Perkins products – genuine parts, engines, and product support and warranty services.
With offices nationwide, we are committed to supporting your Perkins-powered equipment whilst being a leader in our field providing high quality service and maintaining strong relationships with our customers.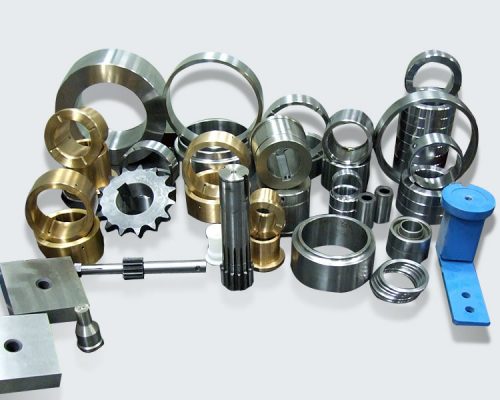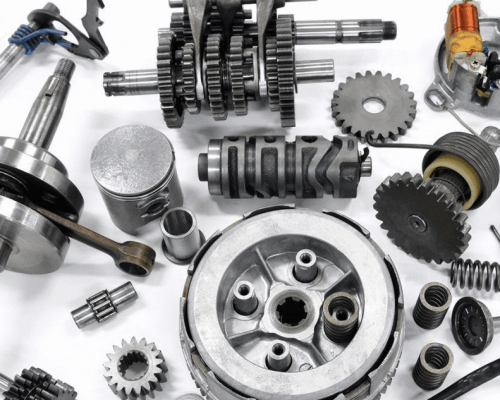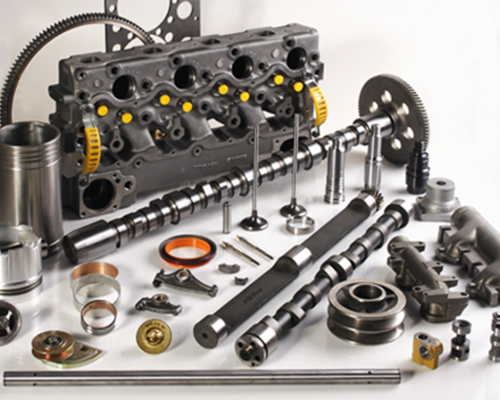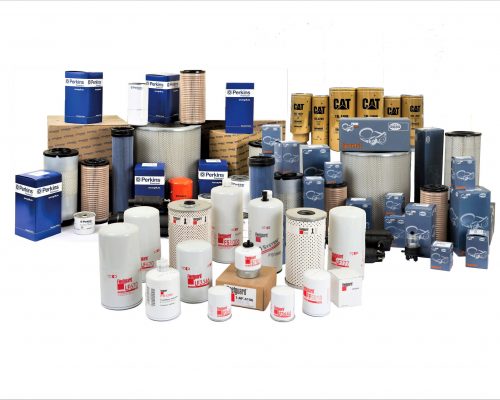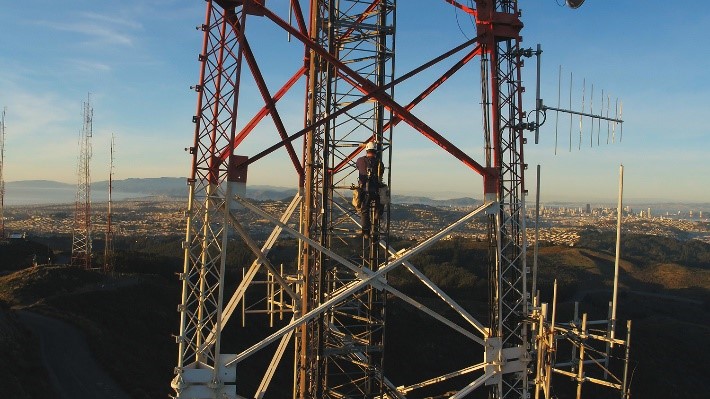 Scheduled maintenance and work orders
Security management and patrolling for cell sites
Access and retention management.
Network surveillance and event management.
3rd party contract management.
Site Audits and Asset Database management